STÉPHANIE PANSIER-LARIQUE
Consultant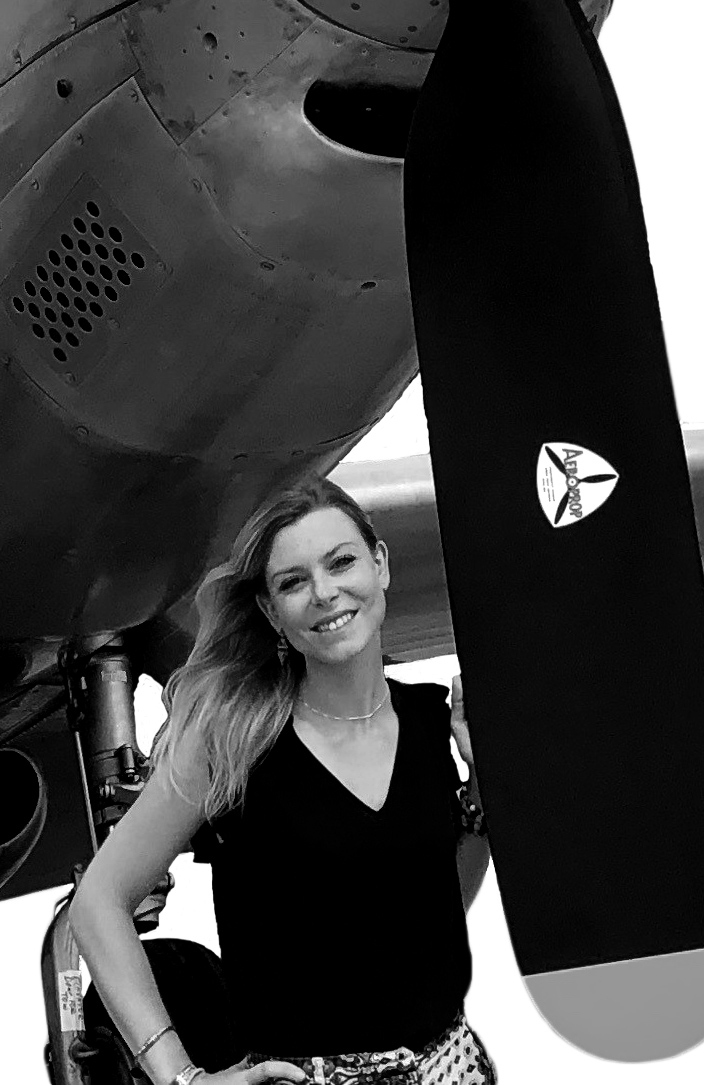 Stéphanie PANSIER-LARIQUE
Consultant
From military cabin crew member working on the French Republic's aircraft to flight attendant in business aviation, wingwalker with the Breitling aerobatic team, she brings with her an inside knowledge of the VIP service and her initial training in communication. She represents the agency at many events.
Favourite aeroplane: The P-51, a masterpiece. The Corsair obviously. The F-5 which is unbelievable. The Stearman. And the Falcon jets.
Most memorable trip: Baikonur in Kazakhstan where I went to make a dream come true: watch Thomas Pesquet launching into space. And the USA, my second home.
Never without: my Iphone's camera.
"
Civil or military, I love aviation. The space industry as well.
"